Saison Recipe - Saison Saison
Saison
Recipe Info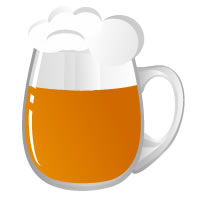 https://brewgr.com/Media/img/mug/10_d.jpg
https://brewgr.com/Media/img/mug/10_t.jpg
All Grain Saison homebrew recipe. This homebrew recipe uses the following ingredients: Pale 2-Row - US, Munich - Light 10L - US, Caramel/Crystal 10 - US, Belgian Aromatic - BE, Rye - DE, Pale Wheat - DE, Special B - BE, hallertau blanc Hops, Crystal Hops, Galaxy Hops, Danstar Belle Saison Yeast Homebrew Yeast, Yeast Nutrient.
This recipe was cloned from
Cream of 3 crops 2nd
.
Fermentables
%
kg
fermentable
ppg

L

usage

60%

2.875

Pale 2-Row - US

37
1°
Mash

6%

0.2875

Munich - Light 10L - US

35
10°
Mash

2%

0.115

Caramel/Crystal 10 - US

35
10°
Mash

10%

0.46

Belgian Aromatic - BE

37
32°
Mash

5%

0.23

Rye - DE

38
3°
Mash

15%

0.7475

Pale Wheat - DE

36
2°
Mash

2%

0.115

Special B - BE

30
180°
Mash
4.83 kg
Hops
g
variety
type
usage
time
AA

IBU

16.1

hallertau blanc

Pellet
Boil
60 minutes
9.5
17.2
16.1

Crystal

Pellet
Boil
35 minutes
4.3
6.4
11.5

Galaxy

Pellet
Dry Hop
4 days
14.2
0.0
43.7 g
IBUs calculated using the Tinseth formula
Hop Summary
g
variety
type
AA
16.1

hallertau blanc

Pellet
9.5
16.1

Crystal

Pellet
4.3
11.5

Galaxy

Pellet
14.2
43.7 g
Yeast
name
attenuation

Danstar Belle Saison Yeast

82%
Other Stuff
amount
unit
name
usage
0.0023
kg

Yeast Nutrient

Mash
Mash Steps
type
heat
temp °C
time
0.5 tsp gypsum in mash. Add 0.25 tsp yeast neutrient at 15
Infusion
66
60 minutes
Mash at 65C for 90 minutes.
Infusion
66
90 minutes
Boil 60 minutes.
Direct Heat
100
60 minutes
Special Instructions
Mash at 66C to 68C
Pitch at 18.3C for 24hrs and let rise to 86C until 1.008-10.
Prime with 246.83g of honey
Tasting Notes (
0

)
There aren't any tasting notes logged yet
{"RecipeId":42598,"RecipeTypeId":10,"OriginalRecipeId":41051,"UnitType":"m","IbuFormula":"t","CreatedBy":110694,"Name":"Saison Saison","Description":"","ImageUrlRoot":null,"StyleId":"25B","StyleName":"Saison","BatchSize":23,"BoilSize":30,"BoilTime":60,"Efficiency":0.75,"DateCreated":"\/Date(1499493139127)\/","BrewSessionCount":3,"MostRecentBrewSession":10569,"Og":1.0480533984487379,"Fg":1.0086496117207728,"Srm":10.157616693269974,"Ibu":23.613258937950214,"BgGu":0.49139623211332728,"Abv":5.0830884879074993,"Calories":158,"AverageRating":0,"TastingNoteCount":0,"Fermentables":[{"Per":"60","Amt":"2.875","Ppg":"37","L":"1","Use":"Mash","Id":"215225","IngId":"565","Name":"Pale 2-Row - US","CustomName":"","Rank":"1"},{"Per":"6","Amt":"0.2875","Ppg":"35","L":"10","Use":"Mash","Id":"215227","IngId":"24","Name":"Munich - Light 10L - US","CustomName":"","Rank":"2"},{"Per":"2","Amt":"0.115","Ppg":"35","L":"10","Use":"Mash","Id":"215228","IngId":"22","Name":"Caramel/Crystal 10 - US","CustomName":"","Rank":"3"},{"Per":"10","Amt":"0.46","Ppg":"37","L":"32","Use":"Mash","Id":"215598","IngId":"34","Name":"Belgian Aromatic - BE","CustomName":"","Rank":"4"},{"Per":"5","Amt":"0.23","Ppg":"38","L":"3","Use":"Mash","Id":"215229","IngId":"581","Name":"Rye - DE","CustomName":"","Rank":"5"},{"Per":"15","Amt":"0.7475","Ppg":"36","L":"2","Use":"Mash","Id":"216471","IngId":"572","Name":"Pale Wheat - DE","CustomName":"","Rank":"6"},{"Per":"2","Amt":"0.115","Ppg":"30","L":"180","Use":"Mash","Id":"217414","IngId":"161","Name":"Special B - BE","CustomName":"","Rank":"7"}],"Hops":[{"Amt":"16.1","Type":"Pellet","Use":"Boil","Min":"60","Day":"0","AA":"9.5","Ibu":"17.1728226875395","Id":"229813","IngId":"3109","Name":"hallertau blanc","CustomName":"","Rank":"1"},{"Amt":"16.1","Type":"Pellet","Use":"Boil","Min":"35","Day":"0","AA":"4.3","Ibu":"6.44043625041075","Id":"229722","IngId":"10","Name":"Crystal ","CustomName":"","Rank":"2"},{"Amt":"11.5","Type":"Pellet","Use":"DryHop","Min":"0","Day":"4","AA":"14.2","Ibu":"0","Id":"229814","IngId":"65","Name":"Galaxy","CustomName":"","Rank":"3"}],"Yeasts":[{"Atten":"0.82","Id":"61106","IngId":"2101","Name":"Danstar Belle Saison Yeast","CustomName":"","Rank":"1"}],"Others":[{"Amt":"0.0023","Unit":"kg","Use":"Mash","Id":"42503","IngId":"29","Name":"Yeast Nutrient","CustomName":"","Rank":"1"}],"MashSteps":[{"Heat":"Infusion","Temp":"66","Time":"60","Id":"30413","IngId":"3381","Name":"0.5 tsp gypsum in mash. Add 0.25 tsp yeast neutrient at 15","CustomName":"","Rank":"1"},{"Heat":"Infusion","Temp":"66","Time":"90","Id":"30414","IngId":"3382","Name":"Mash at 65C for 90 minutes.","CustomName":"","Rank":"2"},{"Heat":"Direct Heat","Temp":"100","Time":"60","Id":"30415","IngId":"3383","Name":"Boil 60 minutes.","CustomName":"","Rank":"3"}],"Steps":[{"Id":"70109","Rank":"1","Text":"Mash at 66C to 68C"},{"Id":"69585","Rank":"2","Text":"Pitch at 18.3C for 24hrs and let rise to 86C until 1.008-10."},{"Id":"69500","Rank":"3","Text":"Prime with 246.83g of honey"}]}