Belgian Dark Strong Ale Recipe - 3 Phils
Belgian Dark Strong Ale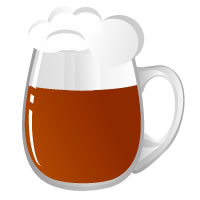 https://brewgr.com/Media/img/mug/19_d.jpg
https://brewgr.com/Media/img/mug/19_t.jpg
3 Phils
by Brewer 107437 on

7/28/2022
It's dark beer, a Quadrupel, called the Three Philosophers. Ommegang's website says the following "Cynics can't believe it, Epicures hail it a sensation, and Pythagoreans just can't add up what makes this luscious blend of rich malty ale and cherry lambic so delightful. It might be the flavor of dark chocolate and cherry cordials; it could be the way it acquires wisdom and grace in the cellar. Maybe it's a conundrum. What's your theory? The essence of wonder is a unique and masterful blend of strong malty ale and authentic Belgian Kriek. Our philosophers deduce that this powerful marriage of cherries, roasted malts, and dark chocolate will only achieve more wisdom and coherence as it broods in the dark recesses of your cellar.
48%
-
Liquid Malt Extract - Light - US
24%
-
Liquid Malt Extract - Munich - US
11%
-
Corn Sugar (Dextrose) - US
Whirlfloc Tablet (Crushed)
No mash steps in this recipe
Heat 5 quarts of water to 160 degrees
Place specialty crushed specialty grains in bag and steep for 30 minutes. Remove grain bag and let drain into wort.
Add enough water to make 7 gallons and begin to heat.
Thoroughly stir in liquid malt extracts, making sure they do not rest on bottom and caramelize.
Bring to boil. Add hops in hop bag. Boil for 60 minutes.
At 60 minutes into boil, stir in dextrose, yeast nutrient and crushed whirfloc tablet. Boil for 15 minutes. (75 minutes total)
Remove from heat, whirlpool, chill to 68 degrees and transfer to fermenter. (5.5 gallons)
Pitch yeast. Ferment at 65-68 degrees for 2 weeks.
Move to sanitized secondary (at least 6 gallons in size).
Add 1 bottle (750 ml) Lindeman Kriek lambic beer. (Cherry flavoring may be substituted for Kriek but will not have the same wild lambic taste profile)
Secondary ferment at least 2 weeks at 65-68 degrees.
Mix 5 oz priming sugar with 2 cups water. Boil gently for 15 minutes. Add to sanitized bottling bucket.
Siphon beer onto/into sugar solution in bottling bucket. Do not pour to avoid introducing oxygen.
Bottle in sanitized bottles - Cork and cage is best as beer is high gravity.
Age several weeks to months.
Tasting Notes (
0

)
There aren't any tasting notes logged yet
3 Phils
Belgian Dark Strong Ale
5.50

Gallons

Liters

Batch Size

7.00

Gallons

Liters

Boil Size

75

min

Boil Time

1.085

OG

1.015

FG

23.7

IBU (tinseth)

Bitterness

0.28

BG:GU

19.4

° SRM

Color

75%

Efficiency

9.0

% ABV

Alcohol

292

per 12oz

Calories
Clone This Recipe
Similar Homebrew Recipes
Help support Brewgr and buy your ingredients from MoreBeer
Or consider a donation via PayPal
{"RecipeId":104444,"RecipeTypeId":30,"OriginalRecipeId":null,"UnitType":"s","IbuFormula":"t","CreatedBy":107437,"Name":"3 Phils","Description":"It\u0027s dark beer, a Quadrupel, called the Three Philosophers. Ommegang\u0027s website says the following\n\n\"Cynics can\u0027t believe it, Epicures hail it a sensation, and Pythagoreans just can\u0027t add up what makes this luscious blend of rich malty ale and cherry lambic so delightful. It might be the flavor of dark chocolate and cherry cordials; it could be the way it acquires wisdom and grace in the cellar. Maybe it\u0027s a conundrum. What\u0027s your theory?\n\nThe essence of wonder is a unique and masterful blend of strong malty ale and authentic Belgian Kriek. Our philosophers deduce that this powerful marriage of cherries, roasted malts, and dark chocolate will only achieve more wisdom and coherence as it broods in the dark recesses of your cellar.\n\n","ImageUrlRoot":null,"StyleId":"26D","StyleName":"Belgian Dark Strong Ale","BatchSize":5.5,"BoilSize":7,"BoilTime":75,"Efficiency":0.75,"DateCreated":"\/Date(1659060341457)\/","BrewSessionCount":0,"MostRecentBrewSession":null,"Og":1.0848936363636363,"Fg":1.0152808545454546,"Srm":19.367267670997467,"Ibu":23.749999497690283,"BgGu":0.27976183510338415,"Abv":8.9800488545454549,"Calories":292,"AverageRating":0,"TastingNoteCount":0,"Fermentables":[{"Per":"48","Amt":"6.6","Ppg":"35","L":"4","Use":"Extract","Id":"560227","IngId":"548","Name":"Liquid Malt Extract - Light - US","CustomName":"","Rank":"2"},{"Per":"24","Amt":"3.3","Ppg":"35","L":"8","Use":"Extract","Id":"560228","IngId":"549","Name":"Liquid Malt Extract - Munich - US","CustomName":"","Rank":"4"},{"Per":"7","Amt":"1","Ppg":"35","L":"2","Use":"Steep","Id":"560229","IngId":"96","Name":"Flaked Wheat - US","CustomName":"","Rank":"6"},{"Per":"7","Amt":"1","Ppg":"34","L":"56","Use":"Mash","Id":"560230","IngId":"41","Name":"CaraMunich - BE","CustomName":"","Rank":"8"},{"Per":"2","Amt":"0.33","Ppg":"34","L":"350","Use":"Mash","Id":"560231","IngId":"53","Name":"Chocolate Malt - US","CustomName":"","Rank":"10"},{"Per":"11","Amt":"1.5","Ppg":"46","L":"0","Use":"Late","Id":"560232","IngId":"87","Name":"Corn Sugar (Dextrose) - US","CustomName":"","Rank":"12"}],"Hops":[{"Amt":"1","Type":"Pellet","Use":"Boil","Min":"75","Day":"0","AA":"9","Ibu":"23.7499994976903","Id":"581009","IngId":"23","Name":"Northern Brewer ","CustomName":"","Rank":"2"}],"Yeasts":[{"Atten":"0.82","Id":"155388","IngId":"566","Name":"Fermentis Safbrew Abbaye","CustomName":"","Rank":"1"}],"Others":[{"Amt":"1.5","Unit":"tsp","Use":"Boil","Id":"102211","IngId":"29","Name":"Yeast Nutrient","CustomName":"","Rank":"1"},{"Amt":"1","Unit":"each","Use":"Boil","Id":"102212","IngId":"15280","Name":"Whirlfloc Tablet (Crushed)","CustomName":"","Rank":"2"}],"MashSteps":[],"Steps":[{"Id":"175268","Rank":"1","Text":"Heat 5 quarts of water to 160 degrees"},{"Id":"175269","Rank":"2","Text":"Place specialty crushed specialty grains in bag and steep for 30 minutes. Remove grain bag and let drain into wort."},{"Id":"175270","Rank":"3","Text":"Add enough water to make 7 gallons and begin to heat."},{"Id":"175271","Rank":"4","Text":"Thoroughly stir in liquid malt extracts, making sure they do not rest on bottom and caramelize."},{"Id":"175272","Rank":"5","Text":"Bring to boil. Add hops in hop bag. Boil for 60 minutes."},{"Id":"175273","Rank":"6","Text":"At 60 minutes into boil, stir in dextrose, yeast nutrient and crushed whirfloc tablet. Boil for 15 minutes. (75 minutes total)"},{"Id":"175274","Rank":"7","Text":"Remove from heat, whirlpool, chill to 68 degrees and transfer to fermenter. (5.5 gallons)"},{"Id":"175275","Rank":"8","Text":"Pitch yeast. Ferment at 65-68 degrees for 2 weeks."},{"Id":"175276","Rank":"9","Text":"Move to sanitized secondary (at least 6 gallons in size)."},{"Id":"175277","Rank":"10","Text":"Add 1 bottle (750 ml) Lindeman Kriek lambic beer. (Cherry flavoring may be substituted for Kriek but will not have the same wild lambic taste profile)"},{"Id":"175278","Rank":"11","Text":"Secondary ferment at least 2 weeks at 65-68 degrees."},{"Id":"175279","Rank":"12","Text":"Mix 5 oz priming sugar with 2 cups water. Boil gently for 15 minutes. Add to sanitized bottling bucket."},{"Id":"175280","Rank":"13","Text":"Siphon beer onto/into sugar solution in bottling bucket. Do not pour to avoid introducing oxygen."},{"Id":"175281","Rank":"14","Text":"Bottle in sanitized bottles - Cork and cage is best as beer is high gravity."},{"Id":"175282","Rank":"15","Text":"Age several weeks to months."}]}