American IPA Recipe - Chillin IPA
American IPA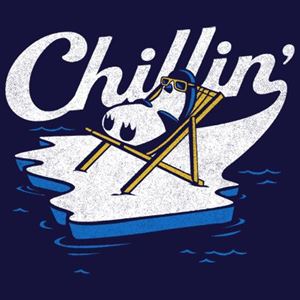 https://brewgr.com/Media/img/r/d6/d62b14eb-d471-4792-9015-84d9acc68cc7_d.jpg
https://brewgr.com/Media/img/r/d6/d62b14eb-d471-4792-9015-84d9acc68cc7_t.jpg
Chillin IPA
by FlattBrewing on

1/1/2018
11.5 Gallon(s)
60 min
97%
Well I got the new temperature control for my Spike Conical over a year ago finally get to try it out. It's below freezing over night and low 50's in the day. Good thing I got the heating and cooling. Gonna make an IPA with chinook hops and Dried grapefruit peel. Ferment @ 68 then bump the temp to 72 to finish off.
5%
-
great western crystal 45
11%
-
Munich - Light 10L - US
Boil 60 min add 1oz chinook hops @ 60 min.
@ 5min add 3 Oz chinook hops
Dump wort into Fermenter.
Ferment @ 68 for 4-5 days.
Add 2 oz grapefruit peel after trub dumped.
Turned up to 69 for 2 days
Was suppose to be 69,70,71,72 over 4 days (worked
On the 4th day I dumped the trub/yeast from the sight glass.
Dry hop 2 days w/ 2oz Palisade hops
Ended up being 4 or 5 days (Work Sucks)
Kegged-bled-put in kegerator to chill (too warm to carbonate)
Tasting Notes (
1

)
Notes:
Aroma was disappointing But taste made up for that No alcohol flavor But did leave warmth in the stomach Will try to update again
10.00

Gallons

Liters

Batch Size

11.50

Gallons

Liters

Boil Size

60

min

Boil Time

1.067

OG

1.013

FG

33.8

IBU (tinseth)

Bitterness

0.50

BG:GU

6.9

° SRM

Color

97%

Efficiency

7.0

% ABV

Alcohol

226

per 12oz

Calories
Clone This Recipe
Similar Homebrew Recipes
{"RecipeId":48611,"RecipeTypeId":10,"OriginalRecipeId":null,"UnitType":"s","IbuFormula":"t","CreatedBy":100284,"Name":"Chillin IPA","Description":"Well I got the new temperature control for my Spike Conical over a year ago finally get to try it out. It\u0027s below freezing over night and low 50\u0027s in the day. Good thing I got the heating and cooling. Gonna make an IPA with chinook hops and Dried grapefruit peel. Ferment @ 68 then bump the temp to 72 to finish off. ","ImageUrlRoot":"/img/r/d6/d62b14eb-d471-4792-9015-84d9acc68cc7","StyleId":"21A","StyleName":"American IPA","BatchSize":10,"BoilSize":11.5,"BoilTime":60,"Efficiency":0.97,"DateCreated":"\/Date(1514849263587)\/","BrewSessionCount":1,"MostRecentBrewSession":13158,"Og":1.067221,"Fg":1.01277199,"Srm":6.9412790317940161,"Ibu":33.82022878423188,"BgGu":0.50311998905449029,"Abv":7.0239222900000016,"Calories":226,"AverageRating":4,"TastingNoteCount":2,"Fermentables":[{"Per":"63","Amt":"12","Ppg":"37","L":"1","Use":"Mash","Id":"252129","IngId":"3","Name":"2-Row - US","CustomName":"","Rank":"1"},{"Per":"21","Amt":"4","Ppg":"36","L":"4","Use":"Mash","Id":"252135","IngId":"17","Name":"Vienna - US","CustomName":"","Rank":"2"},{"Per":"5","Amt":"1","Ppg":"35","L":"45","Use":"Mash","Id":"252136","IngId":"425","Name":"great western crystal 45","CustomName":"","Rank":"3"},{"Per":"11","Amt":"2","Ppg":"35","L":"10","Use":"Mash","Id":"318045","IngId":"24","Name":"Munich - Light 10L - US","CustomName":"","Rank":"4"}],"Hops":[{"Amt":"1","Type":"Pellet","Use":"Boil","Min":"60","Day":"0","AA":"13","Ibu":"21.1632667947857","Id":"268172","IngId":"6","Name":"Chinook ","CustomName":"","Rank":"1"},{"Amt":"3","Type":"Pellet","Use":"Boil","Min":"5","Day":"0","AA":"13","Ibu":"12.6569619894461","Id":"341206","IngId":"6","Name":"Chinook ","CustomName":"","Rank":"2"},{"Amt":"2","Type":"Pellet","Use":"DryHop","Min":"0","Day":"2","AA":"7.1","Ibu":"0","Id":"344159","IngId":"25","Name":"Palisade ","CustomName":"","Rank":"3"}],"Yeasts":[{"Atten":"0.81","Id":"70657","IngId":"253","Name":"Fermentis Safale US-05","CustomName":"","Rank":"1"}],"Others":[{"Amt":"2","Unit":"oz","Use":"Secondary","Id":"61063","IngId":"7694","Name":"Dried Grapefruit peel","CustomName":"","Rank":"1"}],"MashSteps":[{"Heat":"Infusion","Temp":"153","Time":"60","Id":"35280","IngId":"9","Name":"Saccharification Rest","CustomName":"","Rank":"1"}],"Steps":[{"Id":"81198","Rank":"1","Text":"Mash @ 153 for 60 Min."},{"Id":"81199","Rank":"2","Text":"Boil 60 min add 1oz chinook hops @ 60 min."},{"Id":"81200","Rank":"3","Text":"@ 5min add 3 Oz chinook hops"},{"Id":"81201","Rank":"4","Text":"Chill wort to 68."},{"Id":"82848","Rank":"5","Text":"Dump wort into Fermenter."},{"Id":"103006","Rank":"6","Text":"Ferment @ 68 for 4-5 days."},{"Id":"103007","Rank":"7","Text":"Add 2 oz grapefruit peel after trub dumped."},{"Id":"103008","Rank":"8","Text":"Turned up to 69 for 2 days"},{"Id":"103009","Rank":"9","Text":"Was suppose to be 69,70,71,72 over 4 days (worked"},{"Id":"103320","Rank":"10","Text":"On the 4th day I dumped the trub/yeast from the sight glass."},{"Id":"104097","Rank":"11","Text":"Dry hop 2 days w/ 2oz Palisade hops"},{"Id":"104409","Rank":"12","Text":"Ended up being 4 or 5 days (Work Sucks)"},{"Id":"104410","Rank":"13","Text":"Kegged-bled-put in kegerator to chill (too warm to carbonate)"}]}