Vienna Lager Recipe - Devils Backbone Vienna Lager
Vienna Lager
Recipe Info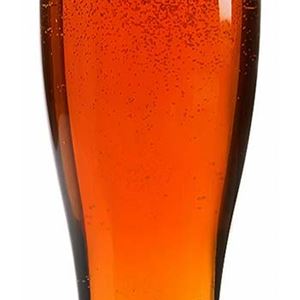 https://brewgr.com/Media/img/r/0c/0cc6472b-e5b0-4487-b46c-12dbc6701e07_d.jpg
https://brewgr.com/Media/img/r/0c/0cc6472b-e5b0-4487-b46c-12dbc6701e07_t.jpg
Devils Backbone Vienna Lager
by Rick-B on

11/15/2016
First attempt at cloning Devil's Backbone Vienna Lager, substituting cara-amber with Carastan since it's what I can get, added a touch of Red X for the toffee and added reddish color but could leave it out. Many describe tasting toffee in this lager. I cannot get devils vienna lager around here and have never tasted it yet, I have some coming for a comparison.
Fermentables
%
lb
fermentable
ppg

L

usage

37%

4

Vienna - US

36
4°
Mash

37%

4

Pilsen - UK

36
1°
Mash

12%

1.25

Dark Munich - DE

36
10°
Mash

12%

1.25

Carastan 35 - UK

35
35°
Mash

2%

0.25

Red X - Best Maltz

36
12°
Mash
10.75 lb
Hops
oz
variety
type
usage
time
AA

IBU

0.6

Northern Brewer

Pellet
Boil
60 minutes
9.0
18.2
0.25

Saaz

Pellet
Boil
20 minutes
3.8
1.9
0.85 oz
IBUs calculated using the Tinseth formula
Hop Summary
oz
variety
type
AA
0.6

Northern Brewer

Pellet
9.0
0.25

Saaz

Pellet
3.8
0.85 oz
Yeast
name
attenuation

Fermentis Saflager W-34/70

75%
Other Stuff
amount
unit
name
usage
1
each

Whirlfloc

Boil
Mash Steps
type
heat
temp °F
time
Protein Rest
Decoction
125
0 minutes
Beta-Glucan Rest
Decoction
147
30 minutes
Alpha Rest
Decoction
162
30 minutes
Mash-Out
Decoction
170
0 minutes
Special Instructions
You will need approximately 4 gallons of heated water, mash-in at 125F
Heat to 147F and hold for 30 minutes
Heat to 162F and hold for 30 minutes
Heat to 170F and mash-out
Heat approximately 5 gallon of water to 170F to sparge mash grains
Collect approximately 7.5 gallon of mash to boil for 5.5 gallon after boil.
Add hops at 60 and last 20 minutes, whirloc or Irish moss last 20 minutes
Cool wort to 60F
Pitch lager (2) yeast at 60F and hold for 24 hour so yeast can take hold and then cool Wort to 54F
Day 10 of fermentaion raise to 56F, day 12 58F
At end of fermentation assuming day 14 let rise to 60F for Diacetyl rest and hold for two days
Check that fermantation is complete, it should be close to the FG. Cool to 42F at 2F per day, this should allow more time to complete fermentation. Fermenation should be be complete by the end of the cool down and rack off to secondary.
Crash cool and lager at 32F for four weeks
Tasting Notes (
2

)
Tasted on 2/1/2017 by Rick-B
Notes:
According to my nephew and his wife who requested I make this as it's their favorite beer, they say it is spot on. they brought some back from a east coast vacation months later and I agree, this is very close.
Tasted on 1/24/2017 by Rick-B
Notes:
Well I cannot say if this tastes like the original since I never had it but I love this beer, nice full flavor. this will probably become a standard in my keezer.
{"RecipeId":31881,"RecipeTypeId":10,"OriginalRecipeId":null,"UnitType":"s","IbuFormula":"t","CreatedBy":109966,"Name":"Devils Backbone Vienna Lager","Description":"First attempt at cloning Devil\u0027s Backbone Vienna Lager, substituting cara-amber with Carastan since it\u0027s what I can get, added a touch of Red X for the toffee and added reddish color but could leave it out. Many describe tasting toffee in this lager. I cannot get devils vienna lager around here and have never tasted it yet, I have some coming for a comparison.","ImageUrlRoot":"/img/r/0c/0cc6472b-e5b0-4487-b46c-12dbc6701e07","StyleId":"7A","StyleName":"Vienna Lager","BatchSize":5.5,"BoilSize":7.5,"BoilTime":90,"Efficiency":0.75,"DateCreated":"\/Date(1479229071187)\/","BrewSessionCount":0,"MostRecentBrewSession":null,"Og":1.0526022727272728,"Fg":1.0131505681818183,"Srm":9.3895657966760115,"Ibu":20.169576886473923,"BgGu":0.38343546468129242,"Abv":5.0892698863636365,"Calories":176,"AverageRating":5,"TastingNoteCount":10,"Fermentables":[{"Per":"37","Amt":"4","Ppg":"36","L":"4","Use":"Mash","Id":"158933","IngId":"17","Name":"Vienna - US","CustomName":"","Rank":"1"},{"Per":"37","Amt":"4","Ppg":"36","L":"1","Use":"Mash","Id":"159202","IngId":"574","Name":"Pilsen - UK","CustomName":"","Rank":"2"},{"Per":"12","Amt":"1.25","Ppg":"36","L":"10","Use":"Mash","Id":"158935","IngId":"524","Name":"Dark Munich - DE","CustomName":"","Rank":"3"},{"Per":"12","Amt":"1.25","Ppg":"35","L":"35","Use":"Mash","Id":"159203","IngId":"37","Name":"Carastan 35 - UK","CustomName":"","Rank":"4"},{"Per":"2","Amt":"0.25","Ppg":"36","L":"12","Use":"Mash","Id":"159204","IngId":"3516","Name":"Red X - Best Maltz","CustomName":"","Rank":"5"}],"Hops":[{"Amt":"0.6","Type":"Pellet","Use":"Boil","Min":"60","Day":"0","AA":"9","Ibu":"18.2275640496189","Id":"165537","IngId":"23","Name":"Northern Brewer ","CustomName":"","Rank":"1"},{"Amt":"0.25","Type":"Pellet","Use":"Boil","Min":"20","Day":"0","AA":"3.8","Ibu":"1.94201283685499","Id":"165538","IngId":"27","Name":"Saaz ","CustomName":"","Rank":"2"}],"Yeasts":[{"Atten":"0.75","Id":"45186","IngId":"571","Name":"Fermentis Saflager W-34/70","CustomName":"","Rank":"1"}],"Others":[{"Amt":"1","Unit":"each","Use":"Boil","Id":"30405","IngId":"4594","Name":"Whirlfloc","CustomName":"","Rank":"1"}],"MashSteps":[{"Heat":"Decoction","Temp":"125","Time":"0","Id":"21511","IngId":"8","Name":"Protein Rest","CustomName":"","Rank":"1"},{"Heat":"Decoction","Temp":"147","Time":"30","Id":"21512","IngId":"4","Name":"Beta-Glucan Rest","CustomName":"","Rank":"2"},{"Heat":"Decoction","Temp":"162","Time":"30","Id":"21513","IngId":"2622","Name":"Alpha Rest","CustomName":"","Rank":"3"},{"Heat":"Decoction","Temp":"170","Time":"0","Id":"21514","IngId":"7","Name":"Mash-Out","CustomName":"","Rank":"4"}],"Steps":[{"Id":"49963","Rank":"1","Text":"You will need approximately 4 gallons of heated water, mash-in at 125F"},{"Id":"49964","Rank":"2","Text":"Heat to 147F and hold for 30 minutes"},{"Id":"49965","Rank":"3","Text":"Heat to 162F and hold for 30 minutes"},{"Id":"49966","Rank":"4","Text":"Heat to 170F and mash-out"},{"Id":"49967","Rank":"5","Text":"Heat approximately 5 gallon of water to 170F to sparge mash grains"},{"Id":"49968","Rank":"6","Text":"Collect approximately 7.5 gallon of mash to boil for 5.5 gallon after boil."},{"Id":"49969","Rank":"7","Text":"Add hops at 60 and last 20 minutes, whirloc or Irish moss last 20 minutes"},{"Id":"49970","Rank":"8","Text":"Cool wort to 60F"},{"Id":"49971","Rank":"9","Text":"Pitch lager (2) yeast at 60F and hold for 24 hour so yeast can take hold and then cool Wort to 54F"},{"Id":"49972","Rank":"10","Text":"Day 10 of fermentaion raise to 56F, day 12 58F"},{"Id":"49973","Rank":"11","Text":"At end of fermentation assuming day 14 let rise to 60F for Diacetyl rest and hold for two days"},{"Id":"50033","Rank":"12","Text":"Check that fermantation is complete, it should be close to the FG. Cool to 42F at 2F per day, this should allow more time to complete fermentation. Fermenation should be be complete by the end of the cool down and rack off to secondary."},{"Id":"49975","Rank":"13","Text":"Crash cool and lager at 32F for four weeks"}]}