American IPA Recipe - Spellbinder IPA
American IPA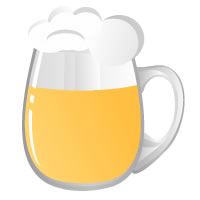 https://brewgr.com/Media/img/mug/3_d.jpg
https://brewgr.com/Media/img/mug/3_t.jpg
Spellbinder IPA
by sigurdno on

3/22/2022
Here is a homebrew-scale recipe for Wren House's best-selling beer—the same that won gold in the most competitive category of the 2020 Great American Beer Festival awards: Juicy/Hazy IPA. "A soft, drinkable beer meant to highlight pure American hops," the brewers say of Spellbinder. "Make sure to use quality hops." Mill the grains and mash at 152?F (67?C) for 45 minutes, targeting a mash pH of 5.2 (see Brewer's Notes, below). Vorlauf until the runnings are clear of grain material, then run off into the kettle. Sparge and top up as necessary to get about 6.5 gallons (25 liters) of wort—or more, depending on your evaporation rate. Boil for 70 minutes, then conduct a whirlpool—chilling the wort to 170?F (77?C), if possible. Add whirlpool hops and steep for 20 minutes. Then chill to 62?F (17?C) and pitch the yeast, avoiding excessive aeration (which could inhibit the yeast's production of fruity esters). Ferment at 64?F (18?C). When the beer is about 60 percent attenuated—i.e., at about SG 1.025—add all the dry hops and leave for 5 days. When gravity has stabilized, cold crash, package, carbonate—and drink it fresh. BREWER'S NOTES Before mashing, we adjust the water to elevate calcium chloride—targeting a 3:1 chlorides-to-sulfates ratio, with about 125 ppm of calcium—which lends a softer, rounder mouthfeel to the finished beer.
Wyeast London Ale III 1318
No other stuff in this recipe
No mash steps in this recipe
Mash at 67C for 45 minutes - mash PH 5.2
Vorlauf until clear, sparge to get to 25 liters.
Chill wort to 77C, add flameout hops and steep for 20 minutes
Chill to 18C and pitch yeast.
At about SG 1.025 add all dry hops and leave for 5 days
Cold crash, keg and carbonate.
Tasting Notes (
0

)
There aren't any tasting notes logged yet
Spellbinder IPA
American IPA
19.00

Gallons

Liters

Batch Size

25.00

Gallons

Liters

Boil Size

70

min

Boil Time

1.063

OG

1.017

FG

0.0

IBU (tinseth)

Bitterness

0.00

BG:GU

2.9

° SRM

Color

75%

Efficiency

6.0

% ABV

Alcohol

215

per 12oz

Calories
Clone This Recipe
Similar Homebrew Recipes
Help support Brewgr and buy your ingredients from MoreBeer
Or consider a donation via PayPal
{"RecipeId":102190,"RecipeTypeId":10,"OriginalRecipeId":null,"UnitType":"m","IbuFormula":"t","CreatedBy":127394,"Name":"Spellbinder IPA","Description":"Here is a homebrew-scale recipe for Wren House's best-selling beer—the same that won gold in the most competitive category of the 2020 Great American Beer Festival awards: Juicy/Hazy IPA.\n"A soft, drinkable beer meant to highlight pure American hops," the brewers say of Spellbinder. "Make sure to use quality hops."\n\nMill the grains and mash at 152?F (67?C) for 45 minutes, targeting a mash pH of 5.2 (see Brewer's Notes, below). Vorlauf until the runnings are clear of grain material, then run off into the kettle. Sparge and top up as necessary to get about 6.5 gallons (25 liters) of wort—or more, depending on your evaporation rate. Boil for 70 minutes, then conduct a whirlpool—chilling the wort to 170?F (77?C), if possible. Add whirlpool hops and steep for 20 minutes. Then chill to 62?F (17?C) and pitch the yeast, avoiding excessive aeration (which could inhibit the yeast's production of fruity esters). Ferment at 64?F (18?C). When the beer is about 60 percent attenuated—i.e., at about SG 1.025—add all the dry hops and leave for 5 days. When gravity has stabilized, cold crash, package, carbonate—and drink it fresh.\nBREWER'S NOTES\nBefore mashing, we adjust the water to elevate calcium chloride—targeting a 3:1 chlorides-to-sulfates ratio, with about 125 ppm of calcium—which lends a softer, rounder mouthfeel to the finished beer.","ImageUrlRoot":null,"StyleId":"21A","StyleName":"American IPA","BatchSize":19,"BoilSize":25,"BoilTime":70,"Efficiency":0.75,"DateCreated":"\/Date(1647947695320)\/","BrewSessionCount":0,"MostRecentBrewSession":null,"Og":1.0633409823902609,"Fg":1.0171020652453704,"Srm":2.9345089370628821,"Ibu":0,"BgGu":0,"Abv":5.9648203116908682,"Calories":215,"AverageRating":0,"TastingNoteCount":0,"Fermentables":[{"Per":"73","Amt":"3.7","Ppg":"38","L":"1","Use":"Mash","Id":"547959","IngId":"575","Name":"Pilsner - DE","CustomName":"","Rank":"1"},{"Per":"13","Amt":"0.68","Ppg":"40","L":"2","Use":"Mash","Id":"547960","IngId":"10","Name":"White Wheat - US","CustomName":"","Rank":"2"},{"Per":"7","Amt":"0.34","Ppg":"35","L":"2","Use":"Mash","Id":"547961","IngId":"115","Name":"Unmalted Wheat - BE","CustomName":"","Rank":"3"},{"Per":"7","Amt":"0.34","Ppg":"37","L":"1","Use":"Mash","Id":"547962","IngId":"152","Name":"Flaked Oats - US","CustomName":"","Rank":"4"}],"Hops":[{"Amt":"85","Type":"Pellet","Use":"FlameOut","Min":"0","Day":"0","AA":"5.8","Ibu":"0","Id":"569632","IngId":"3","Name":"Cascade ","CustomName":"","Rank":"1"},{"Amt":"113","Type":"Pellet","Use":"DryHop","Min":"0","Day":"5","AA":"12","Ibu":"0","Id":"569633","IngId":"7","Name":"Citra ","CustomName":"","Rank":"2"},{"Amt":"113","Type":"Pellet","Use":"DryHop","Min":"0","Day":"5","AA":"12.7","Ibu":"0","Id":"569634","IngId":"167","Name":"Mosaic","CustomName":"","Rank":"3"}],"Yeasts":[{"Atten":"0.73","Id":"151945","IngId":"233","Name":"Wyeast London Ale III 1318","CustomName":"","Rank":"1"}],"Others":[],"MashSteps":[],"Steps":[{"Id":"171168","Rank":"1","Text":"Mash at 67C for 45 minutes - mash PH 5.2"},{"Id":"171169","Rank":"2","Text":"Vorlauf until clear, sparge to get to 25 liters."},{"Id":"171170","Rank":"3","Text":"Boil for 70 minutes"},{"Id":"171171","Rank":"4","Text":"Chill wort to 77C, add flameout hops and steep for 20 minutes"},{"Id":"171172","Rank":"5","Text":"Chill to 18C and pitch yeast."},{"Id":"171173","Rank":"6","Text":"At about SG 1.025 add all dry hops and leave for 5 days"},{"Id":"171174","Rank":"7","Text":"Cold crash, keg and carbonate."}]}